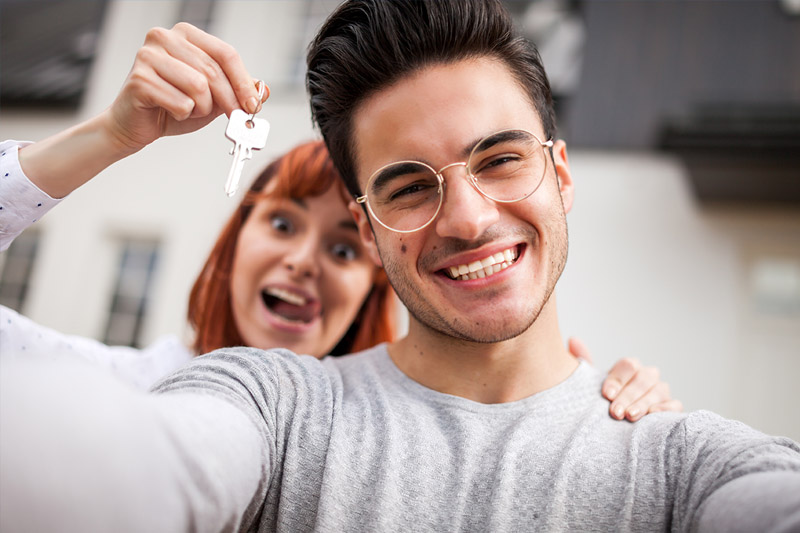 Make Your Dreams of Homeownership a Reality
If you are searching for first time home buyer loan in Brookline, Massachusetts or the surrounding area, look no further. At Blue Door Mortgage, assisting prospective homeowners like you in navigating the mortgage process with confidence and efficiency is our specialty. We start by helping you estimate your borrowing potential with pre-qualification so that you can set a price range. Our network of trusted local real estate agents can further streamline your home search by suggesting properties in desirable neighborhoods, from Coolidge Corner to Chestnut Hill and everywhere in between, that meet your budget. Once you've identified your dream home, we can help you compare financing solutions from the industry's top lenders, then select one that best suits your application.
Personalized Mortgages for First Time Home Buyers in Brookline, Massachusetts
When it comes to first time home buyer loans in Brookline, Massachusetts, you need more than a one-size-fits-all  style solution. By working with our team at Blue Door Mortgage, you will have access to a variety of mortgage options to choose from. For example, a Fixed-Rate Mortgage is generally considered a safe decision, because it locks in the percentage of interest you will pay long-term. If upfront cost is a major concern, you may want to opt for an FHA Loan with a low down payment. Veterans and active-duty military personnel are also eligible for VA Loans, which have attractive features such as no requirement for a down payment or private mortgage insurance (PMI).
Knowledge is Power for New Homeowners
At Blue Door Mortgage we recognize the critical role information plays in the mortgage process. We are committed to staying on the cutting- edge of our industry and closely monitor market trends as they progress. Insights from our observations are passed on to you so that you can make educated decisions reguarding your first time home buyer loan in Brookline, Massachusetts.  You can feel free to reach out to our team of professionals with any questions or concerns that may arise.
If you need a first time home buyer loan in Brookline, Massachusetts, use the form below to request a quote,  call (617) 527-2583 or email jwhite@bluedoormortgage.com or to get started with our team today.
Get started today!
Fill out the questionnaire on this page to start a discussion about your mortgage needs today!